SomeBody method
SomeBody® is an interactive method developed at Satakunta University of Applied Sciences for counselling. The method is used to support children's, adolescents' and adults' body awareness, self-image and self-esteem. It's also used to improve emotional and social skills.
What is SomeBody? Who benefits from SomeBody? Read the article Courage and relaxation
You can download The Core of SomeBody® – The idea, goals and practice of the method from Theseus.
The goals of SomeBody are: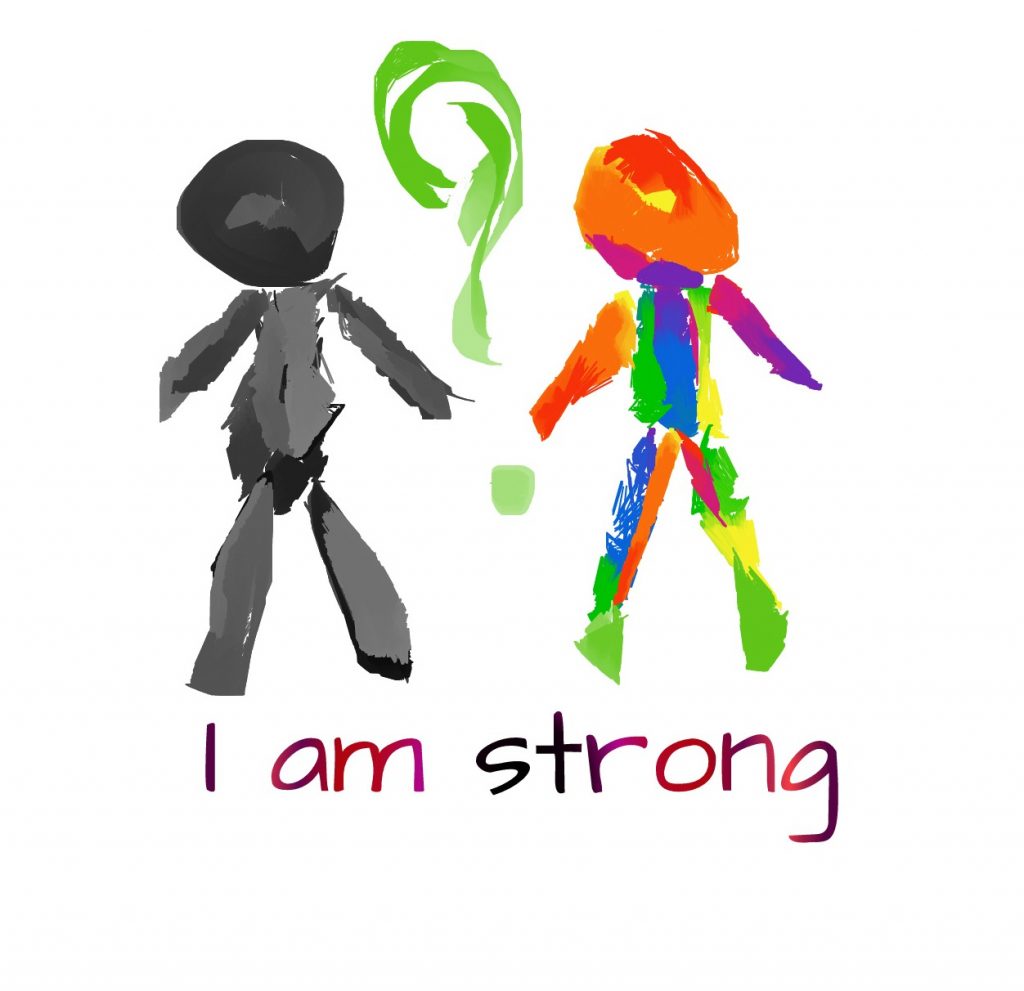 Perceiving and analyzing one's own body image
Promoting well-being via posture and movement awareness
Calming down and deepening breathing
Utilizing the power of touch
Increasing the ability to be touched
Recognizing and maintaining one's own boundaries and territory
Experiencing and increasing relaxation
Identifying, processing and giving words to emotions
Supporting increasing personal resources; promoting social skills
SomeBody as a Method for Municipalities' Welfare Work 2018–2020
The aim of the project is to spread, instill, research and further develop the tried-and-tested SomeBody method. In addition, FamilySomebody is developed to support parenting and a food module suitable for SomeBody to support the eating competence. The welfare and cost effects of the methods are also evaluated.
By consolidating the SomeBody method, the goal of the project is to promote children's, adolescents' and their parents' welfare, the complicity experienced by children and adolescents and to prevent social exclusion. The objective is to promote children's and adolescents' body awareness, emotional skills, social skills and eating competence in a holistic and conscious manner in their own environment.
The project partners are the University of Eastern Finland and the University of Tampere. The funding for the project: the Ministry of Social Affairs and Health, the Promotion of Health appropriation
SomeBody project 2015-2017
The purpose of the project was to develop a method, which can be used to enhance children's and adolescents' well-being and to improve practitioners' skills in supporting body awareness and health.
The target group of the project consists of children and adolescents and the professionals who work with them in daily life. An implementation of the method is created for professionals working in different settings on the basis of the needs. The project is a joint project between universities of applied sciences, vocational schools, comprehensive schools and child welfare institutions.
The aim is to promote children's and adolescents' body awareness as well as emotional and social skills. Another aim is to prevent marginalization and to enhance participation.
The project is funded by National Institute for Health and Welfare.
SomeBody-brochure (pdf) | SomeBody-facts (pdf)
VIVIEN. Victim Violence Educational Network. An educational project to improve the ability to assist women victims of violence.
SomeBody participates in an international project called VIVIEN. It's a two year project (1.11.2018–31.10.2020) financed by Rights, Equality and Citizenship programme of the European Union. The project aims to improve the ability to assist women victims of violence and to prevent and to tackle violence against women (VAW), with a specific attention to women with disabilities.
The aim is to improve the competence of professionals (police, judicial system, school, health and welfare system) who have first contact with women at risk or victim of violence, with special emphasis on women with disabilities, in this way:
avoiding secondary victimisation
reducing stereotypes about VAW
setting right procedures to deal with first contact
enabling women to early detect violence.
The VIVIEN project wants to engage 500 professionals and 130 responsible, from different Institutions related to VAW, after a check on the previous training. A "Collection of best training paths" will be edited at the end to provide organizations with tools for more effective training and to develop models for raising the competence of professionals transferable to other countries.
The coordinator of the project is Giolli società cooperativa sociale (Italy). Other partners are Satakunta University of Applied Sciences (Finland), University of Parma (Italy), Centro Antiviolenza (Italy), B.a.B.e. – Budi aktivna. Budi emancipiran. (Croatia), Eyes on Four Paws (Bulgaria) and Sv.Sv. Kiril i Metodi (Bulgaria).